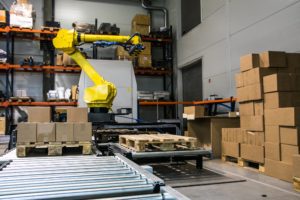 Industrial robot production shows increase for speed reducers 
China's industrial robot production has continued to increase substantially over the past two years and continues to trend upward.
In 2014, industrial robot sales were at 57,000 units and are predicted to increase to 250,000 units by the year 2018.
Speed reducers are one of the key components to build an industrial robot and have become a hot commodity in the robot industry.
Market experts are predicting an increase in demand for speed reducers from 150,000 to 675,000 sets sold by 2018.
For more information on industrial robot parts like speed reducers, please visit Euro-Technics.